S4W Open Call Challenge and S+T+ARTS residency
Rebuilding Relationships with Fluvial Systems
Fluvial Systems as Indicators of Climate Change and its Impact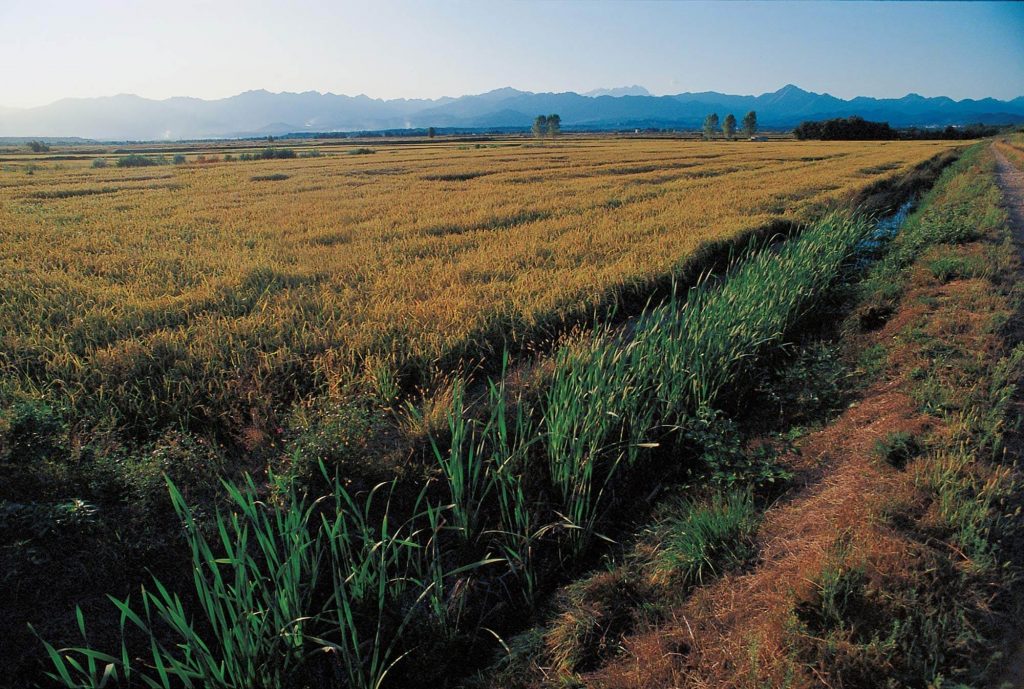 Host / Region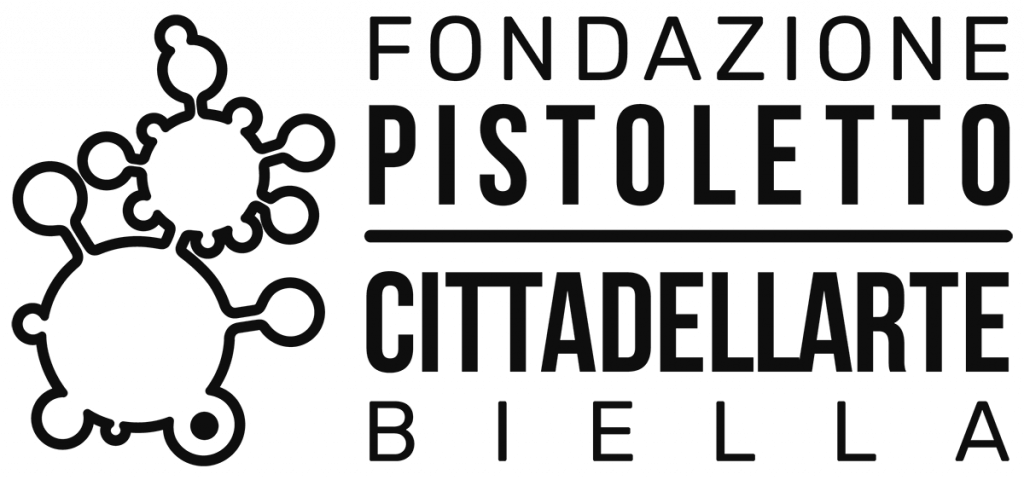 Abstract
Artists were invited to develop a project using digital technology (such A. I., sensors, data collection, mathematical modeling of fluvial processes, infographics and augmented reality), that seeks to reflect on how we can anticipate and adapt to the new conditions brought about by extreme events and the resource depletion caused by climate change, whether ongoing or inevitable in the near future.
Keywords
Fluvial system as a whole: glaciers, snowfields, springs, streams, rivers, outlets
Description of the regional challenge
In the area between the western Alps and the western Po Valley, in glaciers, snowfields and mountain springs, important rivers such as the Po, Tanaro, Ticino, Dora Baltea, Bormida, Agogna and Sesia, among others, are born. These fluvial systems are an essential component of the natural ecosystem and fundamental for human life.
The artist's challenge in developing the project consists in reading, interpreting and sharing the signals that the fluvial systems in this region produce about the fragility of the environment and transformations due to climate change. Is it possible to conceive of fluvial systems as sentinels of climate change and the vulnerability of territory, both of these amplified by human action?
Region information
The region of the western Alps and western Po Valley is predominantly rural. The territory is divided into mountains, roughly 50%, rural areas with dwindling populations, hills 26%, transitional areas between the rural and urban and highly urbanised plains, 24%. There is an important presence of rivers and streams which rise in glaciers, snowfields and Alpine springs.
How is the mission S+T+ARTS driven?
We are looking for artists who are able to interact with experts from different disciplines, and who are disposed to actively listen to the needs, questions and ideas arising from both society and science and digital technology. In addition, they will be able to translate the ideas and processes circulating within the scientific sector into artistic projects which impact society, inspiring, promoting or continuing processes of positive transformation.
Artist-in-residence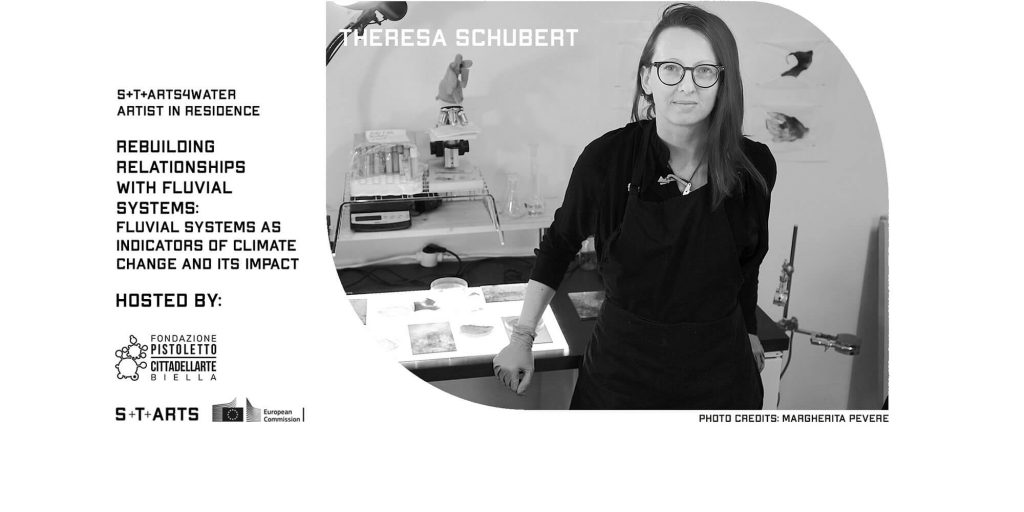 Through an aesthetic that moves between alchemy and science fiction, Theresa Schubert's multi-award winning works question anthropocentrism and encourage alternative perspectives and new sensory experiences.
Schubert is a Berlin-based artist, researcher and curator who explores unconventional visions of nature, technology and the self. She holds a PhD in Media Art from Bauhaus University, Weimar. Her practice combines audiovisual and hybrid media with conceptual and immersive installations and performances. These incorporate organic matter and living organisms, algorithms and artificial intelligence, which become part of the artwork not just as material but as meaningful co-creators. Her work has been awarded an Award of Excellence from the Japan Media Arts Festival 2022, a SHARE Prize 2022, a Prix Ars Electronica Honorary Mention (AI & Life Art 2021), a STARTS Prize 2021 Honorary Mention, and the NTAA (New Technological Art Award) 2016. In 2016 and 2018, sheit was also nominated for the GASAG Kunstpreis by Berlinische Galerie.
Artist's Statement
Glacier trilogy (in progress) During the residency, I explored glaciers as the starting points of fluvial systems. Glaciers are extremely important not only for their role in water storage, but also as a 'memory' of the Earth's past and as indicators of climate change. Ice contains information about the climate from thousands of years ago, including radiation, pollution and
organic materials – and much of this information will be lost because of ongoing climate change. The three works presented explore glaciers from different perspectives, using various media and technologies to stimulate the public's emotional engagement with the issues raised by climate change.
Re-imagining glaciers through AI (synthetic archive of glaciers) This work, which shows the formation and
abstraction of synthetic glaciers, is a video projection that was created by combining three machine learning models. From the initial abstract imagery, mountain landscapes that include glaciers slowly begin to emerge. The models are based on a previous AI training process with historical images from the Italian Glaciological Committee in Turin and the archives of the Sella Foundation in Biella, in combination with texts by the Italian geologist Ardito Desio. The results are synthetic landscapes that do not exist, a kind of machinic dream from the future that tries to imagine what glaciers once looked like. Conservation of earth memory (glacial meltwater sculptural storage)
This work consists of several blown glass objects. Their shape is taken from models of mountain landscapes, so that the glass bears the ground's imprint and resembles glacier tongues. In a second phase, the objects will be filled with
meltwater from ice samples and then sealed. In this way, the water, which in some cases is tens of thousands of years old, will be stored in a closed system.
Simulating glacial water systems and tangible human impact Inspired by the idea of the hourglass, Sage Jenson and I designed a digital system that simulates the process of the emergence and melting of ice masses. Presented on panoramic screens, the installation allows visitors to observe the ice's progression, how river systems emerge and how the landscape is formed. The particle systems runs over a digital elevation map of a section of the West Italian Alps. The generative video is connected to sensors that open up the digital to the natural world and the surrounding environment. In this way, participants can experience very direct human impacts on the environment.
Residency support network
Statements from Local Experts
"This project, which uses art and bridges the gap between science and society, enables participants to experience firsthand the connections between science and art. It does so through its aim of effectively conveying messages about climate change and its impacts, especially in relation to water." Elisa Palazzi (Associate Professor, Department of Physics, University of Torino)
"Being part of the S+T+ARTS4Water Expert Network provides an opportunity to increase awareness of climate impacts on the capacities of water-related ecosystems. My personal focus within it is on the relationships between man and water in mountain environments." Marco Giardino Associate Professor (Department of Earth Science, University of Torino, and Director UniTO-NatRisk Research Centre, Torino)