Echoes: the new app which lets you listen to your heart at home
King's College London, Cellule Studio and Maastricht University develop mobile app to record the sound of a beating heart.
The sound of a heart is powerful. The first beats during an ultrasound. The soothing thud when you hug someone tightly, your ear to their chest. The pulse in your ears when you're nervous or excited. But the sound of your heart is also a powerful medical tool. From arrhythmia to murmurs, each cardiac condition sounds different, and listening to these patterns can provide useful information.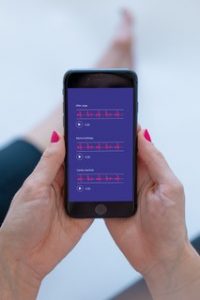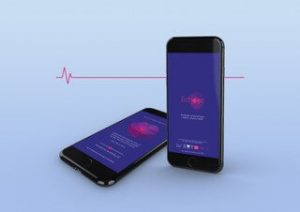 Echoes is a new app which uses your smartphone's inbuilt microphone to record your heart sounds. You can play the recordings of your heart back, listening and watching visualisations of its ebb and flow, as well as accessing a library of different heart sounds. Using the app is simple: hold your phone against your chest, hit record, then save.
The anonymised recordings are then assessed for sound quality by a team at King's College London and Maastricht University. The Echoes project explores how this technology might be used more widely in future – for instance, to help cardiac patients track their conditions in between visits to the doctor. Right now, many of us are stuck at home more than usual. On top of this, a lot of routine medical appointments have been postponed, leaving people to track and manage long-term health conditions with less support than usual.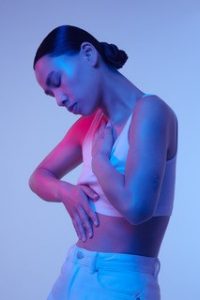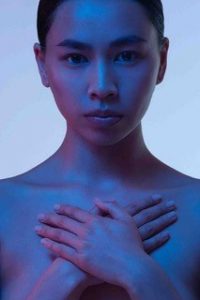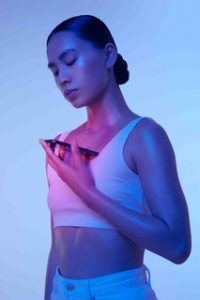 By using Echoes, you can contribute to the development of tools to cope with situations like this in future. With its calming and intuitive interface, Echoes makes an experience which could feel anxiety-inducing or medicalised into one which is fun, playful and educational. Even if your heart is healthy, it can be interesting and even soothing to hear its sounds played back to you, and learn more about your own, unique heartbeat. Follow #echoesapp to hear about updates, and use the hashtag to let us know your experience of listening to your heart with Echoes.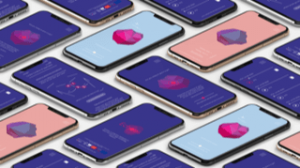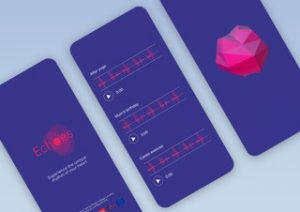 Echoes was developed by a team of researchers working across King's College London and Maastricht University, along with the team at Cellule design studio, with input and testing from the BHF and ECHO charities and funding from Wellcome and from the European Commission through the PIC project.Interviews are available with Dr Pablo Lamata, lead researcher at King's College London's School of Biomedical Engineering and Imaging Sciences, Dr Hongxing Luo from Maastricht University, and Salomé Bazin, founder of Cellule design studio. Please send any requests to echoes@kcl.ac.uk .
We are proud to support Echoes through the STARTS in MOTION programme.
Full credits:
Echoes, a project by Cellule Studio, King's College London, Maastricht University.
Creative direction: Cellule Studio
Scientific direction: Pr Pablo Lamata and Pr Frits Prinzen
Producer: Cellule Studio
Programmer: Andrew and Joe Fender, Danilo Figueirido
Photographer: Pascal Schonlau
Make up artist: Olivia Crochane
Creative: Josué Graesslin
Model: Sarah Bgausto and Alice Pan.
Funded by Wellcome Trust, Horizon 2020. Sponsored by British Heart Foundation, ECHO Charity.